Georgia authorities recently found a relatively small amount of illegal opioids in storage pods being hauled by a professional driver, but ended up simply letting him off with a following-too-close warning after taking a good look at the evidence available.
Here's how the Georgia Department of Public Safety described the incident in a recent Facebook post: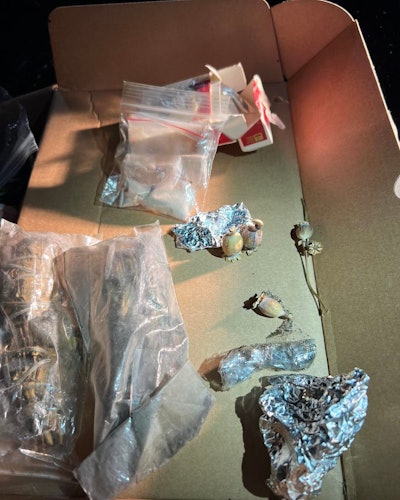 Last week, MCO3 Schofill (Region D) stopped a CMV transporting storage units in Peach County for following too closely to another vehicle. During the inspection Officer Schofill had a narcotics detection K9 walk around the vehicle. The K9 alerted on one of the storage units, and during a search of the unit, five grams of suspected pure fentanyl, two grams of heroin, five dried opium poppy flowers, and a small bag filled with opium poppy seeds for cultivation, among other paraphernalia. The driver had no connection and the drugs were seized for destruction.
How was the officer able to conclude this operator was in the clear?
Chasen D. Woodie, a public information officer for Georgia DPS, ran it down for me. "He was stopped for following too closely, and during the course of the stop -- the officer who stopped him is pretty big into drug interdiction, always looking for clues -- the driver was acting pretty nervous, so they called the dog out to the trailer."
There's plenty of reasons a driver might be nervous during a stop, of course, and in this case the officers on the scene determined he didn't have anything to do with the illegal narcotics.
"In this situation, the pod was locked and it had an address where it was coming from and going to," Woodie said, adding that the officer completed a Level 3 driver inspection and issued nothing more than a warning on the following-too-close violation.
As far as the drugs go, they've been taken and destroyed. The storage pod will continue to its destination, where the waiting recipient will find its contents, minus the narcotics.
"There was nothing we can do at that point. It's up to the county" where the drugs were headed, said Woodie, in terms of potential prosecution. "We'll give them a heads up," though it's out of Georgia's hands now.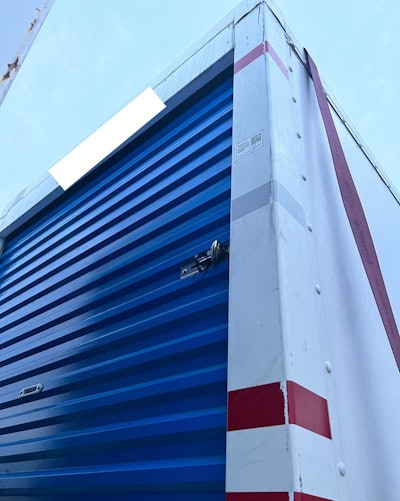 "A lot of times, that's how drugs are being sent," said Woodie. The same way anything else would move, in other words. "It happens."
Besides running an otherwise legal truck and cooperating, the driver was spared from further scrutiny or inconvenience partially because the bust was small potatoes.
"If it was a substantial amount of drugs, we'd call the DEA, but it wasn't an extreme amount of stuff," said Woodie.
In other cases, a driver busted in Indiana with 22 pounds of cocaine didn't have that plausible deniability factor the Georgia driver had. The narcotics were found not in his load, but in the truck's sleeper.
When a truck was recently caught hauling $4 million worth of cocaine concealed in a load of decorative stone, the operator, a Mexican citizen, was arrested for the alleged narcotics smuggling attempt and turned over to the custody of U.S. Immigration and Customs Enforcement's Homeland Security Investigations division. Neither CBP or ICE would comment on that driver's case, as it's ongoing, but an ICE official did say that "good detective work and police work" often determine whether or not a driver is involved with trafficking contraband of any sort.
[Related: Beware: Human smugglers luring truckers along the border]