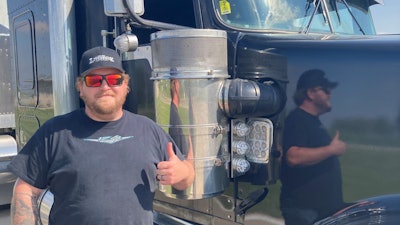 All images courtesy of Iowa DOT Motor Vehicle Enforcement
With Roadcheck just a couple weeks away, the Iowa State Highway Patrol has posted a gallery of trucking do-nots in anticipation of the three-day safety blitz.
While the Commercial Vehicle Safety Alliance has slightly tweaked the out-of-service criteria this year, as every year, these eye-popping errors were probably never OK, and the type of thing a simple pre-trip inspection or some preventive maintenance could have avoided. Also, it's good to remember the common-sense way you can avoid getting pulled over and inspected, as CVSA reps themselves recently shared.
[Related: POLL: How have you been prepping for Roadcheck?]
From makeshift fixes that shifted and got unmade to corrosion making common components nigh-on unrecognizable, these images mostly speak for themselves.