The subject of retirement is always a hot topic among owner-ops. Leaving the road well set up for it requires a diligence that isn't easily achievable, to say the least. Yet this well-matched pair of owner-operators -- Bruce and Kellie Cone of Redding, California -- have prepared better than many as they start to run out their last half-decade in business. That's the long-range plan, anyway, for the proud of owners of a pristine pair of Peterbilt 389s you'll hear all about in this edition of Overdrive Radio.
[Related: Seize the day for your own future: There's no better time than now to prep for retirement]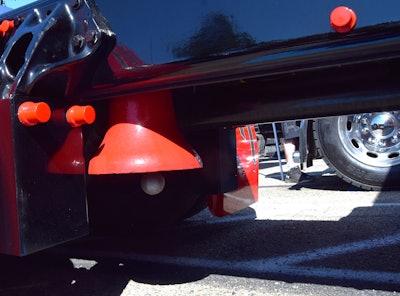 Kellie comes from an education background career-wise, but several years back she met Bruce and took to trucking in an outsize way, originally on ridealong trips in-cab with the third-generation owner-operator. Bruce has hauled longtime for direct customers in California and Oregon, today mostly home every night after a 30-year career that took him all over the Western states and occasionally farther afield.
Bruce and Kellie aren't team operators, though. Bruce's own 2020 389 replaced a 2010 that Kellie got her start in as an owner-operator before upgrading to the 2022.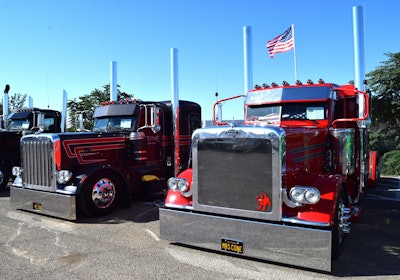 I got a close look at both rigs at out at the A.J. Soza Memorial Truck Show two weeks ago in Merced, in "sunny" California, as they say. The old adage didn't disappoint -- there wasn't a drop of rain in sight for the show, and temps rose in the afternoon above 100 on the mercury. The heat, the then-specter of the AB 5 contractor law coming into play, $7-plus diesel and everything else the state has thrown at the trucking world in recent memory didn't tamp down the spirits of the owner-ops we'll hear from today. Take a listen: