Hank Seaton, with the Seaton & Husk law firm, spoke at the National Association of Small Trucking Companies' annual conference a couple weeks back about what he called Fraud Prevention and Supply Chain Protocol. He offered what he feels is a possible preventive fix to the crime of double brokering when misrepresentation is involved.
In today's edition of Overdrive Radio, drop into a long talk with Seaton about somewhat simple steps carriers, brokers and shippers working together can take to stop these schemes in their tracks, whether involving carrier and broker identity theft or the insidious and perhaps more widespread presence of authorized carriers and brokerages set up seemingly for the purpose of simply double-brokering loads.
[Related: FMCSA/DOT getting serious about double-brokering?]
The honest players in trucking simply must work together both to prevent this kind of thing from ever happening, as he sees it, and elevate the issue so that rules against it are enforced meaningfully.
"I'd like to see this raised to the level of attention that, if the FMCSA doesn't have the manpower ... the Department's Inspector General just sets up an enforcement group," he said. "Other regulated industries, like particularly the Federal Maritime Commission, they're much more proactive in terms of protecting business practices, ensuring fair play in business practices. Fraud is hardly fair play in business practices."
Indeed, part of U.S. transportation policy as outlined in U.S. code is in part to ensure "fair competition." Those interested in joining with Seaton to help build a coalition around these issues can find him via the website of his firm. Find my own distillation of just how to go about making the bad actors known to the DOT and FMCSA via this link.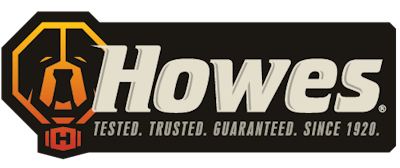 As for Seaton's preventive measures, in some ways they double down on previous practices that have gone by the wayside -- insisting via contract addenda that the actual carrier is listed on the bill of lading, for instance. Such has been set aside for a variety of reasons, most having to do with the speed at which spot market transactions have to occur these days in the rush to compete, to book, to deliver. Brokers, carriers, shippers all have become "sloppy," in Seaton's view, in the mad dash to get freight moved.
You might think of his message as a re-emphasis of what Michigan-based broker and small fleet owner Jon Asiala shared in this editorial just yesterday, where he detailed his own experience of a double-brokered load that ultimately cost him when the real carrier didn't get paid. Asiala's own message: Get back to those old ways, as much as is humanly possible in this day and age, and take the time to know definitively who you're dealing with, whether broker or carrier. Take a listen:
Also in the podcast: Meet Dominic Gonzalez of his family's now-28=truck Antonio and Sons Trucking fleet, based in Fresno, California, and their very sharp custom 2016 Peterbilt 579 we saw out at the A.J. Soza Memorial Truck Show in June 2022. Run through some of the fleet's history, likewise that of this particular rig, in the podcast. Find views on the rig via this link to a video published just yesterday, if you missed it.