Texas in recent years has surged to be the No. 3 state in the country for dairy production, coming in behind just California and Wisconsin, according to the U.S. Department of Agriculture.
Comanche, Texas-based Creech Trucking has been supporting the state's dairy-industry growth since 2007 when Jack Creech started the business after years hauling over-the-road. Creech Trucking hauls feed for the dairy farmers within 150 miles of the company's central Texas home base.
"In 2007, my husband [Jack] had been running cross-country for Merchants Freight Lines," said Creech Trucking owner and CEO Kay Creech. "All of my children had graduated from high school, and I told him I did not want to be by myself, so he had to find something to do where he could be home."
The Creeches bought one truck and started to line up business locally. Their first customer, Wildcat Dairy, came to them asking if they could haul cattle feed for them, "because he didn't like a lot of different trucks coming in and out of his dairy," Kay Creech said. "We started hauling feed for him, and he is still one of our dairymen. We have just grown from there."
She said they grew from taking care of just the Wildcat Dairy to then hauling feed for three to four dairies.
"Our motto was, 'You take care of your customer, and you do them the best job that you can do,' and that got around, because to this day, we have never let a dairyman run out of feed," she added. "We believe in taking care of the dairies."
[Related: 31 straight years of revenue growth: John McGee Trucking leans on 'Golden Rule']
While being supplied by Creech, Kay said Wildcat Dairy has grown tenfold, from around 500 dairy cows to more than 5,000.
"We love them, and we couldn't do it without them," said Wildcat Dairy owners Frank and Anna Volleman. "They do a great job for us."
Marilyn Biggs, administrative assistant for Triple X Dairy, said their dairy "couldn't ask for much better" service than what Creech has provided over the years. "They're always very professional and have very proficient drivers."
The last couple of years have been a challenge for the fleet, but they've weathered the storms well.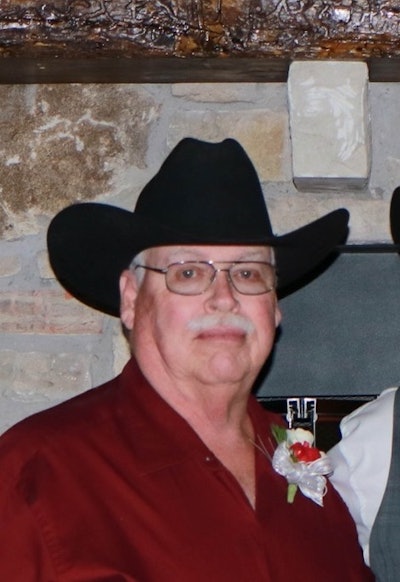 Jack Creech passed away on Aug. 14, 2021, after a weeks-long battle with COVID-19.
"He did what he wanted to do, because trucks were his passion" Kay said of her husband. "That had always been his passion. He told me right after we got married that his dream was to have a small trucking company." Jack Creech got his dream. "He had just turned 65 in May, and he passed away in August, so he was living his dream. That was his passion, and he loved it."
The business is being carried on by the Creech family, including Kay and their grandson, Ethan Creech. Before Jack passed, Ethan was already coming into the picture for the business. While Ethan was in high school, Kay taught him how to drive a truck, as she had some prior experience driving in the business as well. In early 2021, Ethan was attending college and Jack was training him to dispatch and manage the drivers -- a job that Jack had handled. He turned the dispatching over to Ethan in March of last year.
"We feel like God was just putting a hand on us and saying, 'This is the way it's going to be,' and getting us prepared," Kay said, "but we had no idea."
When Jack passed, Ethan put some of his college classes on hold to help stabilize the business, but he's now back in school while also handling dispatching and other responsibilities with the company. He's also picked up some light mechanic skills, including repairing flat tires.
"Ethan has stepped up and is doing Jack's job," Kay said. "He is the dispatcher, he's the go-to guy if anything goes wrong, he gets the phone calls, he does some of the mechanicking, he does the tires -- he's a very busy young man."
Skyrocketing fuel prices this year, along with other inflationary pressures, have necessitated a new fuel surcharge to their customers. But they've held steady otherwise in terms of the base rate.
"The only thing that we charge our customers is for the fuel itself, and that goes up, and it goes down," Kay said. "We keep them informed ahead of time about what we're going to do. We don't ask them to pay any more for our expenses other than the fuel."
Given solid service, the customer base has been "really good about working with us on that," Kay said, noting she hopes to retire in the near future and let the rest of the family carry on the business. "But I'm just not ready, and the company is not ready."
She currently handles a lot of the in-office work, and she's in the process of training her daughter, Jaclyn, to take over the office when she steps away.
Since starting as a one-truck operation in 2007, Creech Trucking has grown to 10 trucks and nine drivers, including growth from six trucks just since the end of 2018. All that growth has been driven by demand from dairy customers. "We didn't have the trucks, but we had the drivers" when they first started out, Kay noted, with requests for help pouring in. Three of Kay and Jack's four children wanted to come into the family business, so they added trucks to bring them in.
She said that in the Comanche area, there aren't many trucking companies that haul feed, but "since we had done it so long, and we had a good reputation for not letting our dairymen run out and doing what the dairymen needed, we were able to pick and choose when we could grow and when we couldn't."
Before Jack passed, Kay said they had decided that 10 trucks was going to be their limit, in part because of the difficulty they've had in finding drivers, but mostly just because "that's where we felt comfortable stopping," she added. "It seems like you get to this point where you have to decide -- do you want to get bigger, do you want more headaches, do you want more hassle, or do you want to just make a good living? We chose to make the living and have some free time."
Creech Trucking's 10 power units are mostly Detroit-powered Freightliner Cascadia gliders, all daycabs, more than half of which are paid off. Kay said they stick with gliders because of the engines, which their in-house mechanic can handle most of the work on.
"When something breaks down, we don't have to take it to a big shop," she said. "Our mechanic can work on it right here, and that saves us a lot of money."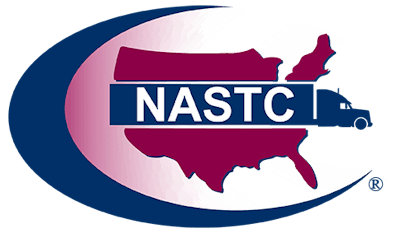 Kay added that doing the maintenance in-house allows the company to keep the trucks running as long as possible, only buying new equipment when they have to. She said most of their trucks have more than 500,000 miles on them at this point.
"The only time we really buy more equipment is if we just really have a truck we can't put any more money into or we don't need to put any more money into," she said.
The maintenance and purchasing practices have definitely helped the fleet financially, as they netted well more than $250K in profit last year.
The company also owns 14 trailers, most of which are belt trailers.
Delivering on driver pay, benefits
Creech's nine current operators are all company drivers and earn 25% of every load they haul, paid bi-weekly.
"We keep a running total for the two weeks, then we total that up," Kay said. "We show them what the truck has made, and they see that they have made that much money." Operators then know "they can work a little bit harder, or get up a little bit earlier, and they can make more money if they need it."
The day typically starts around 6 a.m., and ends in the afternoon, with everyone getting home nightly. Weekend work is rare, and the trucks never run Sundays.
Kay said the company is also flexible when it comes to time off for family events.
"If they have to take off for their families, that is always allowed," she said. "Everybody needs to take care of their families. We are maybe too lenient, but as long as they give us at least a week's notice, they get off if they need off."
In the past six months or so, the company has also implemented health insurance, 401(k) plans and paid vacations.
For the health insurance, Creech pays 50% of the premiums, while the driver pays the other half. Creech also matches drivers' 401(k) contributions up to 3%. Drivers get a week of paid vacation once they're with the company for a year, calculated by dividing each driver's total total earnings for the prior year by 52, giving them their average weekly pay.