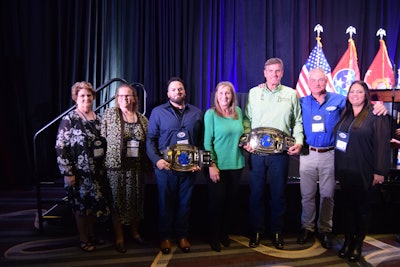 October 20, as part of the program around the opening evening banquet of the National Association of Small Trucking Companies' annual conference in Nashville, Tennessee, Overdrive revealed the final results of its monthslong evaluation of dozens of deserving small fleet businesses who entered its Small Fleet Championship for 2022. In the 11-30-truck division of the competition, new this year, 19-truck 2020 finalist John McGee Trucking of Simsboro, Louisiana, was named Small Fleet Champ.
In the 3-10-truck division, CAP Trucking of Sanford, Florida, took home the title belt.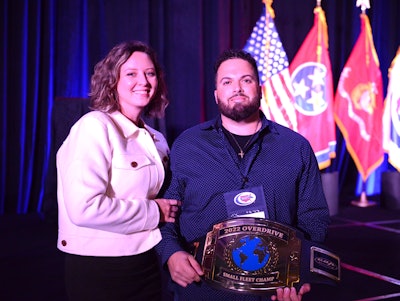 Porricelli, in accepting the Small Fleet Champ award, harked back to the day "12 years ago" when "I left my hometown in New Jersey" for his current base to "embark on something I had no idea what it was going to turn into," he said. "Twelve years later, it's turned into a wild business."
Porricelli got his start like so many, with just a single truck. Over the past five and more years he's grown via increasingly direct freight, organizing LTL produce out of Florida and with consolidation partners in the Northeast, to five trucks today, and a stable of owner-operators who trip-lease with him on direct contracts.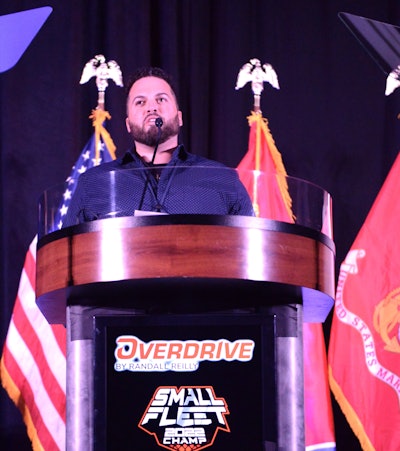 It's not been all roses through the years, particularly lately, as he emphasized from the stage Thursday night, speaking to his small fleet and operator peers in the room. "I don't have to tell you that between diesel prices, equipment prices, and freight rates -- it's a wild world we're in," he said. "It's a true honor to be up here."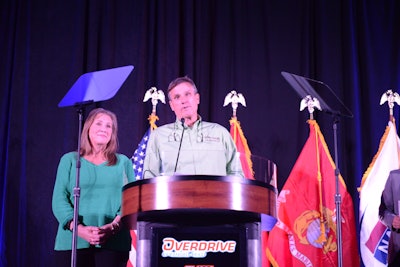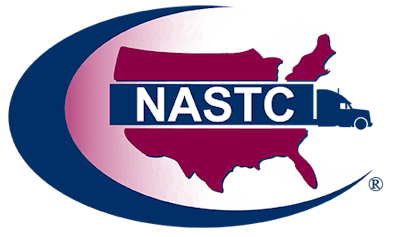 John McGee Trucking owner John McGee lauded his wife and business partner, Brenda McGee, on hand for the event with him, noting she "came on board almost 10 years ago" and that he wouldn't be where he is without her, likewise the "men and women around Simsboro, Louisiana, out in the gas fields doing what it takes to keep the lights on in this great country."
John McGee, also crediting his Christian faith with his success via adherence to the "Golden Rule" he's emphasized previously, principally serves oil-services companies pulling specialized liquid-bulk tanks for the purpose. McGee also lauded his company's own and all the "professional drivers who do it right" around the nation. "You are the true essential workers, the true American heroes."
Read about both fleets in stories published in the run-up to Thursday's finale via these links.
Keep tuned for more from the NASTC conference in the coming weeks. Read about all 10 2022 Small Fleet Champ semifinalists via this link.