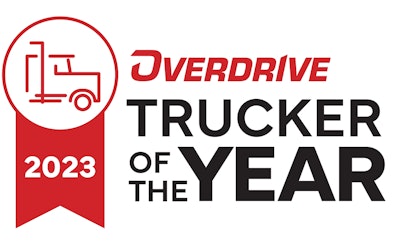 Before Overdrive became a partner in the Truckload Carriers Association's former Owner-Operator of the Year competition about a decade ago, our Trucker of the Year recognition and award effort annually rewarded 12 of the best owner-operators in the business, along with monthly profiles published in the magazine and, with further evaluation, a final winner, whether an independent with authority or leased. Among the last such winners was Boyd Bros.-leased flatbedder Dan Heister.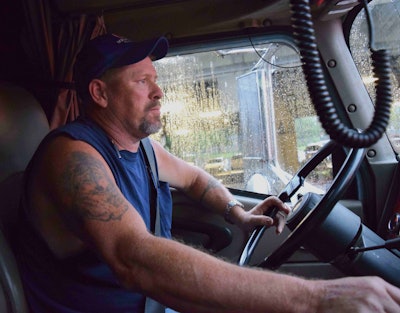 "My truck's in the shop right now," he noted when I caught up with him yesterday. Outside of the pages of Overdrive (a former colleague went on a run with Heister in 2016), I haven't seen the owner in the flesh since he showed me his early-'70s-vintage Ford Gran Torino hot rod on Memorial Day in 2012, at his home in Tennessee Ridge, Tennessee. The owner-operator is living now in Alabama, Jasper to be exact, where he purchased 10 acres about five years ago. He's built a 30'-by-40' shop on the property, has been saving to build a new house, and in the 10 years since I saw the Gran Torino has amassed quite a collection of other vintage cars, in addition to more work put into the original, which he raced for several years.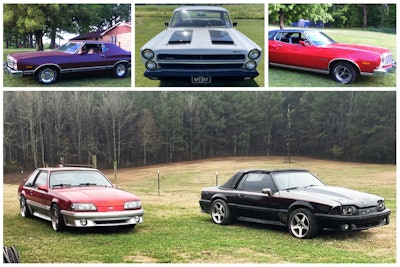 And yes, Heister's still trucking, still leased to Boyd Bros. in the 2004 Caterpillar-powered International 9400 he'd purchased around the time of that Memorial Day gathering.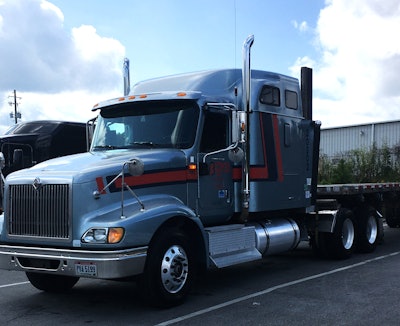 Equally significant, "I have had some of the best years of trucking in my 26 years" in the business, he said of recent history. Even this year, with fuel prices skyrocketing and a somewhat shaky freight-rates situation, depending on the niche, the flatbedder's gross revenue, including big fuel surcharge payments from Boyd of course, has been tracking well above 2021 to the extent that he thinks he won't be off much at all for net income when the year-end accounting is done.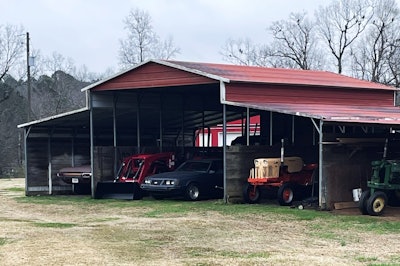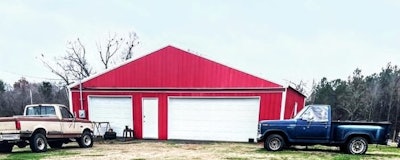 The 10 acres, the shop, the off-time custom-car pursuits, all of it stand as the fruits of business excellence, befitting the legacy of a champion a decade on. That's something I know so many of you have been building for years, too. You can now add to it, as today marks the re-launch of Overdrive's Trucker of the Year program for the coming year, 2023. At that link, find rules for the competition. Generally, winning entrants will have trucking staying power, with at least four years in their history as owner-operators, and like Heister will have established a winning formula for success.
Though Heister's off the road at this very moment with his truck in the shop (he'll grab a rental and run if engine-work or parts delays extend repair time much beyond a week, he said), he's settled into a triangle between the Birmingham, Alabama, area, where Boyd's located; Calvert City, Kentucky; and Arkansas for fairly regular runs through Boyd's self-dispatch board for leased owners. Though "my old truck is a pig" when it comes to fuel mileage compared to some of the newer equipment, he said, his diligence around limiting idling and other fuel wasters, and selecting the right loads at the right price, mean he "makes great money" doing what he's doing.
Several weeks ago at a steel mill near Birmingham, "just a beautiful day out, with a nice breeze," Heister said, he spent two hours waiting before getting loaded, and talked with another operator on-hand. "The guy was sitting in his truck idling for the entire two hours." Do that all night every night all year long -- "some do it 10 hours a day," Heister noted -- and with today's fuel costs you'll spend "$15,000 to $20,000," for no purpose at all, money you might otherwise put in the bank, he said.
There's well more to Heister's approach to business that set him apart for the judges back in 2012, a lot of it well-dissected in James Jaillet's 2016 report from his run in the owner-operator's International.
Fundamentally, if you're like Heister and maintaining healthy profits in a time as tough as the present, your own formula for success makes you a worthy contender. Put your name in the hat via the form at this link for a chance to compete for Overdrive's Trucker of the Year honor.